Look what YOU did! (chart results inside)
Look what you did! Rat and I made an album we love, and we shared it with you.
This is what people power looks like: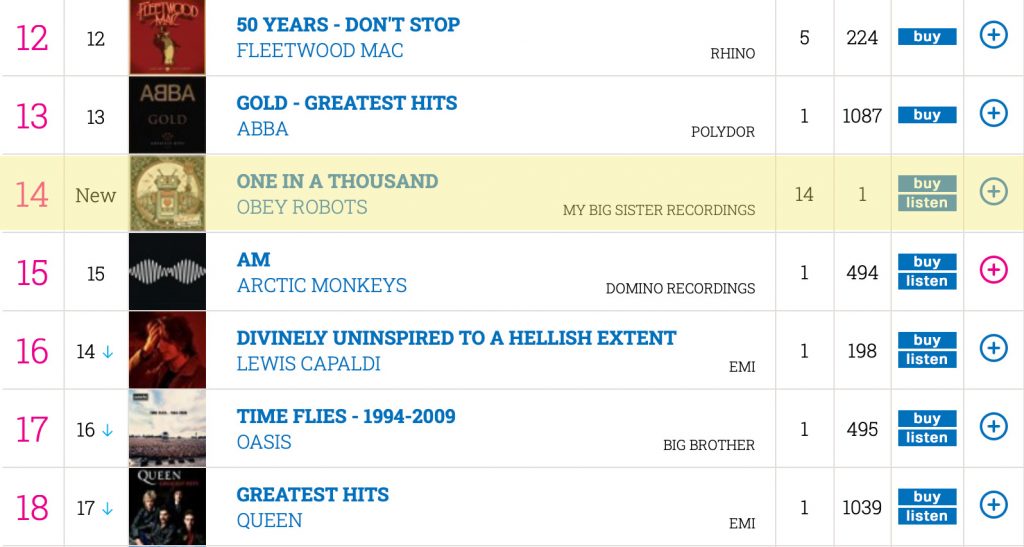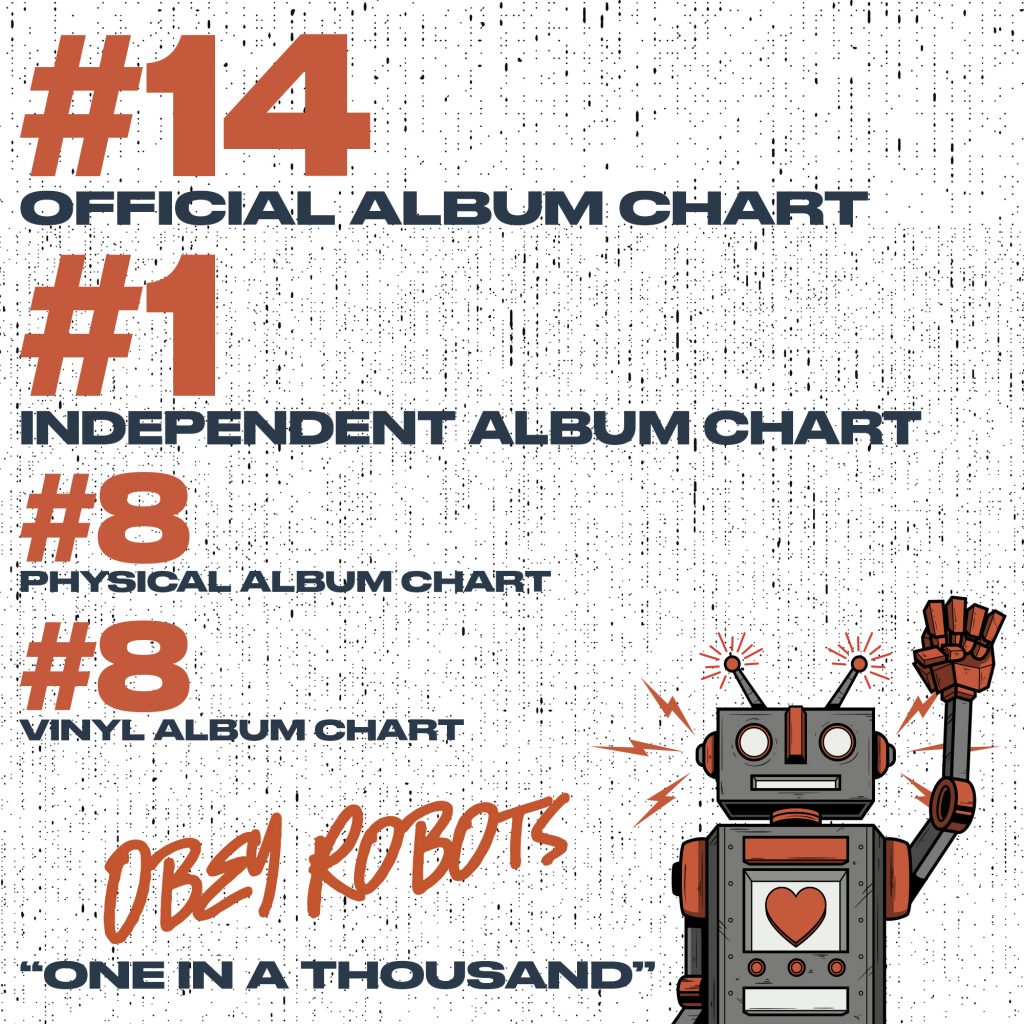 Rat says: "thank YOU, for the support and for joining our Robot Army!"
I say…well, for once I'm speechless. This is going to take a little while to process!
THANK YOU SO MUCH.
I'm going to keep sharing robot-shaped videos on my YouTube channel in the coming weeks, so do please subscribe here and (optionally) click the bell to get notifications.
Have the best weekend, enjoy "One In A Thousand", and we'll speak very soon.
SO MUCH LOVE
Laura xxx

PS your copy of "One In A Thousand" is waiting for you in the shop! Unless you've already picked it up, in which case – YOU DID DO THIS, THANK YOU!

Letterbox