Ep04: Frank Turner on the unsustainability of being an arsehole in the music industry
---
Thank you for visiting to listen to my conversation with Frank Turner, recorded backstage at Aylesbury Waterside Theatre on Saturday 14th March 2020.
[Content warning: swearing present from the start, all in the best of humours.]

In this conversation, we discuss:
the bravado of touring – how the ability to sleep on a bus is overrated
substance abuse and "the 9 o'clock shivers"
the unsustainability of being an arsehole in the music industry
dealing with the toxicity of social media
the power of accepting you're not for everyone
future careers – London tour guide?
how to get started with Springsteen – a comprehensive guide
The three songs Frank recommends from his back catalogue are: "Get Better", "Try This At Home" and "Be More Kind".
---
Frank Recommends
Political songwriters: Grace Petrie, Billy Bragg and Sam Duckworth.

Great bands he's toured with: Larry And His Flask and Arkells.

Artists he's inspired by: Leonard Cohen, Tim Barry and his band Avail.

Artists he recommends: Hobo Johnson, Chris Wood, Grace Petrie and Jess Guise.

Where to start with Springsteen: albums "Nebraska" and "We Shall Overcome: The Seeger Sessions"; songs "Reason To Believe", "Devils And Dust", "Born To Run" and "Thunder Road".

Charities mentioned: Dash Charity and Safe Gigs for Women.

I recommend a book called The Good Immigrant, mention my blog post containing more anti-racism resources and give a shoutout to Music Venue Trust.
---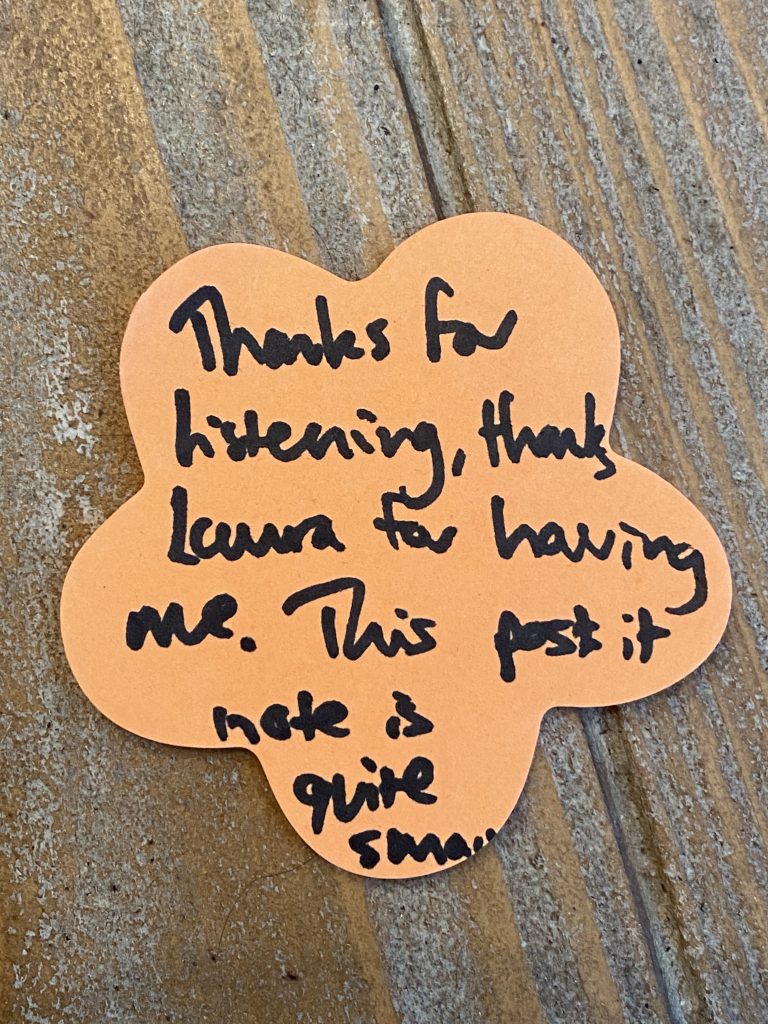 About Frank

Frank Turner is an English punk folk songwriter from Hampshire. Starting his career in post-hardcore band Million Dead, he went solo in 2005 and has built an extensive and incredibly loyal fanbase through brilliant songwriting and sheer hard work.

So far, Frank has released eight solo albums and played a bajillion gigs (2491 at the time of writing). Read his blog for more on his work to take music equipment and recording knowhow to Sierra Leone in collaboration with charity Way Out Arts.
Alongside regularly touring the world, Frank curates his own award-winning festival "Lost Evenings" and is the author of two bestselling books, "The Road Beneath My Feet" and "Try This At Home". His podcast series "Tales From No Man's Land" beautifully accompanies 2019 album "No Man's Land", celebrating important women in history.
Lockdown News

Most recently, Frank has been fundraising for venues in trouble by playing weekly online #IndependentVenueLove shows.

Tune in every Thursday at 8.30pm (UK time) on his YouTube channel.
He has also released a live album, "Live In Newcastle", and has a split album with NOFX, "West Coast vs Wessex" coming out in July. Pre-order that here.
During the UK lockdown, Frank has also been adding to his "Try This At Home" video series (which accompanies his book of the same name), so you can learn to play some of his excellent songs yourself.
---
This podcast is 100% powered by my Correspondent's Club. Thanks to every single member for your support!
New to my musical world?

+ Get two free songs music immediately by joining my mailing list.
+ I send a thoughtful email every week – join The Correspondent's Club on a free or paid tier to receive it.
+ New episodes of my music podcast "Attention Engineer" are released every Wednesday – visit this page to find out more and subscribe via your favourite podcast platform.
+ You can also follow me around the web, on YouTube, Twitter, Instagram and Facebook.
Have a lovely day xo
Podcast