Ep01: Tanya Donelly on how NOT to end a career in music
---
Welcome to the debut "Attention Engineer" podcast episode! I'm so delighted to welcome Tanya Donelly as my first guest. Pause for sharp intake of breath, surprise and delight.
[Content warning: one mild swear.]
About Tanya
Tanya Donelly is a two time Grammy-nominated singer/songwriter, founding member of three influential bands of the post-punk era (Belly, Throwing Muses, Breeders), and solo artist. Her upcoming album of covers recorded with The Parkington Sisters, to be released on August 14, 2020, is available now for pre-order.
Tanya's Sunday Series is raising money for a different organisation every week throughout lockdown. Listen and donate here.
---
In this conversation, we discuss:
what it was like being in a wildly successful band as a teenager, supporting REM and The Velvet Underground
how she got "that future feeling" when Radiohead supported Belly
how her relationship with fans has deepened in recent years (shoutout to the Shimmer community!
practical self education for artists, and the power of DIY
The three songs Tanya recommends you listen to from her back catalogue are: This Hungry Life, Mass Ave and Low Red Moon.
Tanya's lockdown music recommendations are: Ennio Morricone, Leonard Cohen, The Parkington Sisters and Sister Rosetta Tharpe.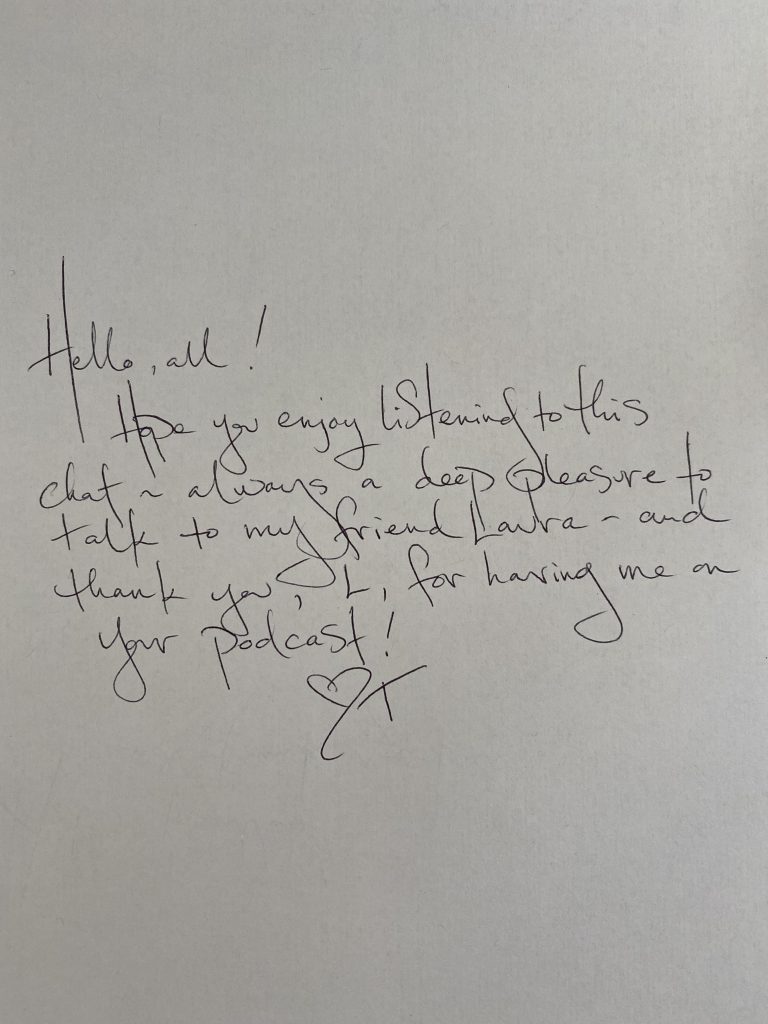 As a long-time Tanya fan, it was a dream come true for me to get to sing on stage with her in Bristol in 2014, and I'm so pleased I have the footage to prove it!

Teenage Laura never would have believed we'd duet together the following year on my song "Paper Thin" (free download), much less make a music video together in Boston!

Now it looks like we're writing a song together! I'll let you know how it's going in future episodes…

Thank you, Tanya!!
---
This podcast is 100% powered by my Correspondent's Club. Thanks to every single member for your support!
New to my musical world?

+ Get two free songs music immediately by joining my mailing list.
+ I send a thoughtful email every week – join The Correspondent's Club on a free or paid tier to receive it.
+ New episodes of my music podcast "Attention Engineer" are released every Wednesday – visit this page to find out more and subscribe via your favourite podcast platform.
+ You can also follow me around the web, on YouTube, Twitter, Instagram and Facebook.
Have a lovely day xo
Podcast