It's one year since THIS happened…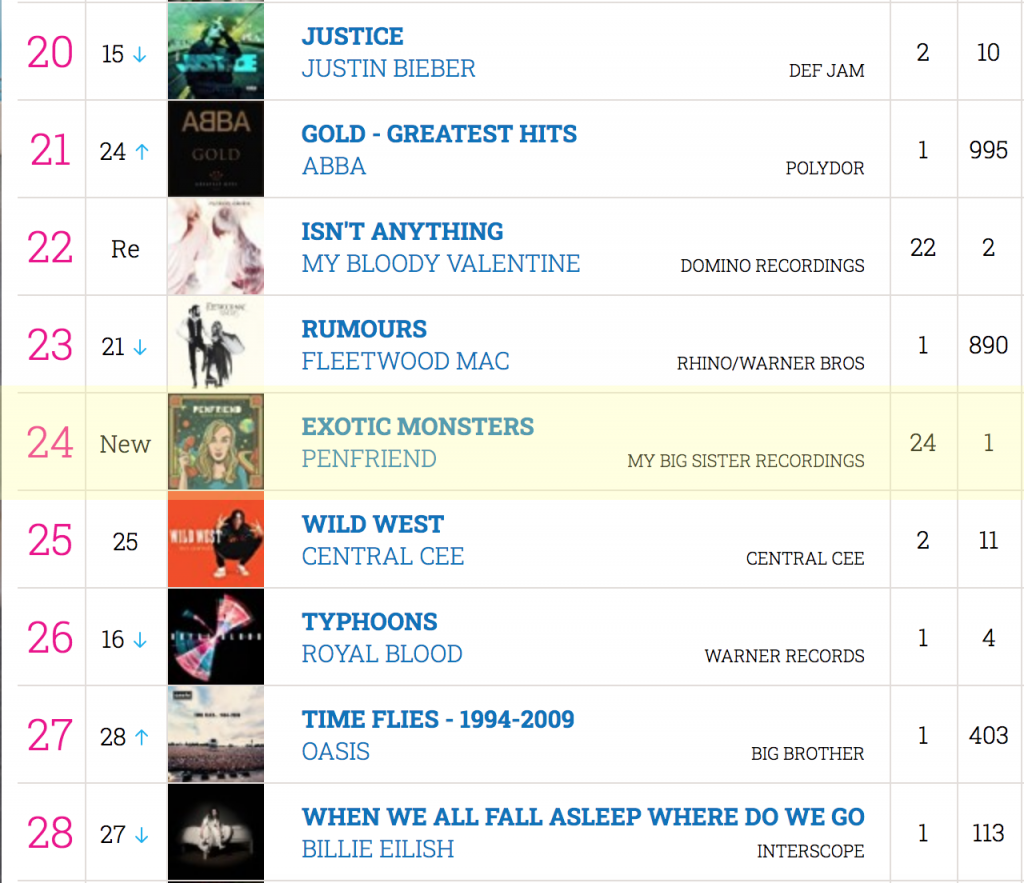 My first album under the name Penfriend (and my fifth solo album), "Exotic Monsters" marked the start of a new musical chapter. Written, produced and recorded in my home studio The Launchpad between February 2019 and September 2020, and funded by my beloved member's club, the album was released on my label My Big Sister Recordings on 21st May 2021.

Thanks to the support of independently minded music fans, it reached #24 in the Official UK Album Chart the following week (plus #5 in the Independent Album Chart and #3 in the downloads chart!), a win for indie music makers and fans everywhere. We bloody did it!

Thank you so much for helping make my childhood dreams come true. Thank you for supporting indie musicians. We need you! Eternal thanks to all Supersub Club and Correspondent's Club members for always having my back. 🖤🖤🖤

Now then…who's ready to make another album?

🛒 Get a copy of "Exotic Monsters" on limited edition coloured vinyl or CD plus browse my back catalogue and merch in my shop.

🔍 Read more about how I made the album and how we got it in the pop charts.

Stream the album in full below and scroll down for the three music videos so far…
---
---
---
---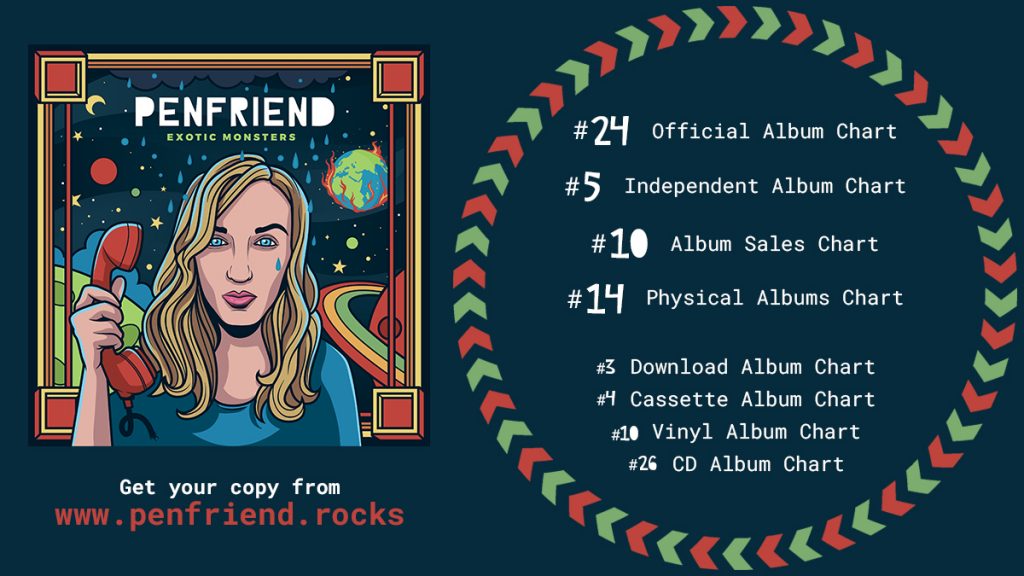 ---
THANK YOU for visiting my website! I'm Laura Kidd, a music producer, songwriter and podcaster based in Bristol, UK. It's great to meet you.
+ Get your copy of my album "Exotic Monsters" and browse my back catalogue right here.

+ Get two free songs immediately when you sign up for thoughtful letters about art and music.
+ Watch my weekly YouTube videos here and browse episodes of my music podcast "Attention Engineer" here.
+ You can also follow me around the web, on Twitter, Instagram and Facebook.
Have a lovely day xo



Letterbox
Music News