Ep21: Andrew Hung (Fuck Buttons) on losing confidence and the lifechanging power of finding your singing voice
---
Hiyaaaaaaa – I'm very pleased to share my conversation with Andrew Hung recorded on 15th October 2020.
[Content warning: some friendly swears.]
In this conversation, we discuss:
losing confidence and the lifechanging power of finding your singing voice
what to do next when your first band was really successful
the power of silence in collaborating with Beth Orton
courage, hope and journeying back from burnout
instrumental music versus songs – what's the decisionmaking process?
social media – is it worth it?
what is "cool", and are we supposed to care?
the value of labelling things – can it help focus the creative mind?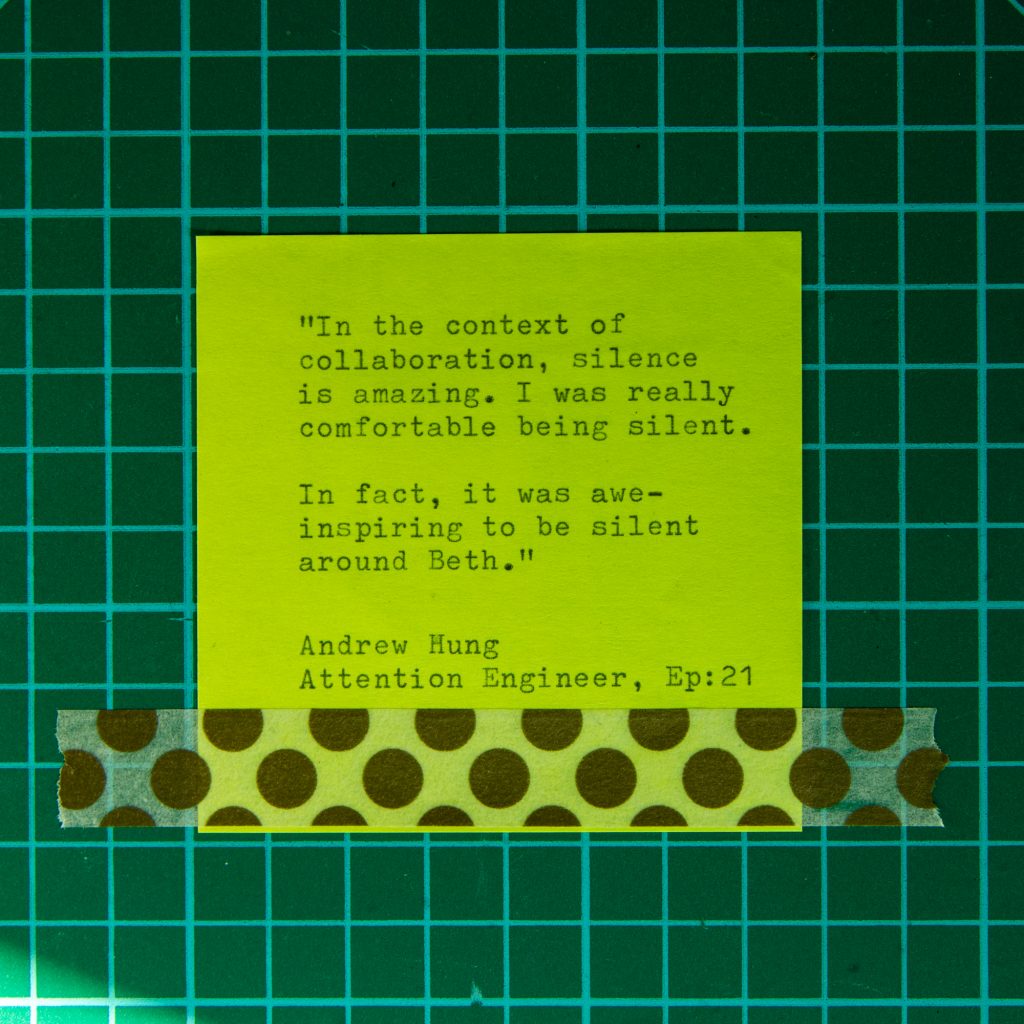 Explore Andrew's work:
Find out more by following him on Twitter.
---


Andrew recommends: the music of Kasey Musgraves, Kate Bush and The Cranberries.
---
About Andrew

Andrew Hung is a musician based in London, England. First coming into prominence as a founder of Fuck Buttons, the ecstatic noise group who garnered a rabid cult following, Hung continues to work both on his solo music, as a film composer and as a collaborator.
In 2016, Andrew's soundtrack for "The Greasy Strangler" was released, as was Beth Orton's album "Kidsticks", which he co-produced. Andrew's first solo record "Realisationship" came out in 2017, his soundtrack for "An Evening With Beverly Luff Linn" came out in 2018, and he's just finished his second solo album, which will be released in 2021.


This podcast is 100% powered by my Correspondent's Club. Thanks to every single member for your support!
New to my musical world?

+ Get two free songs music immediately by joining my mailing list.
+ I send a thoughtful weekly email every Thursday – join The Correspondent's Club on a free or paid tier to receive it.
+ New episodes of my music podcast "Attention Engineer"are released every Wednesday – visit this page to find out more and subscribe via your favourite podcast platform.
+ You can also follow me around the web, on YouTube, Twitter, Instagram and Facebook.
Have a lovely day xo
Podcast