Experience "Exotic Monsters" Live!
Let's celebrate! It's one year since my debut Penfriend album landed at #5 in the Independent Albums Chart and #24 in the Official UK Albums Chart, and got me a spot next to Billie Eilish in Music Week Magazine.

I couldn't have done this without your support, so I'd love you to join me for a special FREE livestream event.

The gig will take place on my YouTube channel – here's the direct link to set a reminder / watch live on the night / watch later.

Hooray live music!
Hooray first gig poster in forever!

If you're a Facebooker, here's the event – all sharing much appreciated!

And if you're like "Exotic whatnow?" – here's the album.

Hope to see you there xo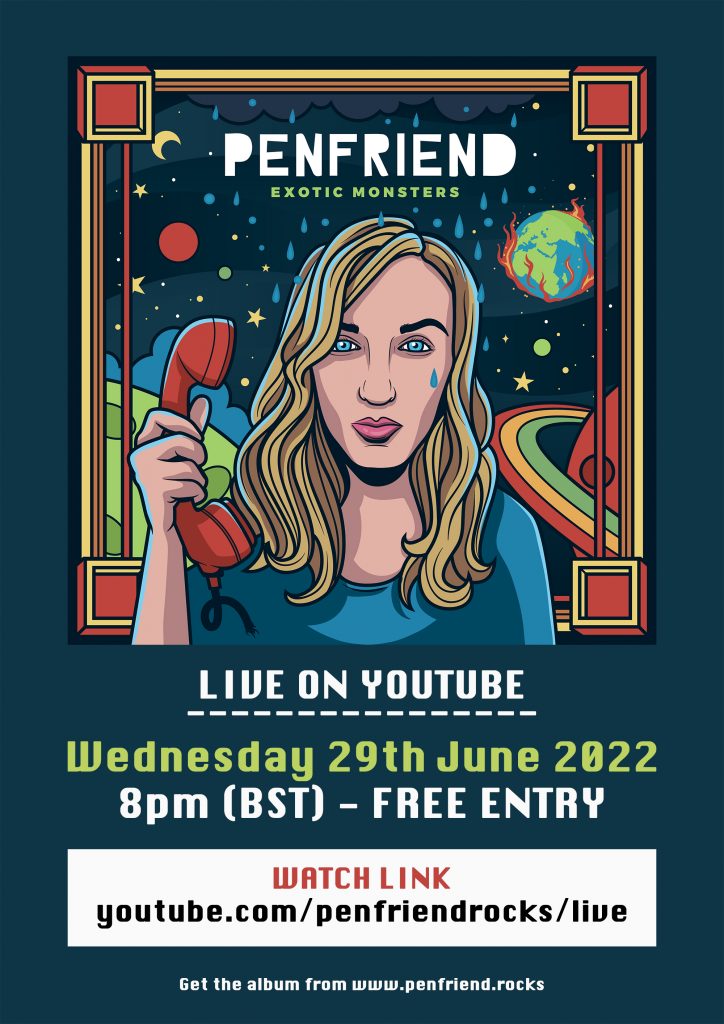 THANK YOU for visiting my website! I'm Laura Kidd, a music producer, songwriter and podcaster based in Bristol, UK. It's great to meet you.
+ Get your copy of my album "Exotic Monsters" and browse my back catalogue right here.

+ Get two free songs immediately when you sign up for thoughtful letters about art and music.
+ Watch my weekly YouTube videos here and browse episodes of my music podcast "Attention Engineer" here.
+ You can also follow me around the web, on Twitter, Instagram and Facebook.
Have a lovely day xo



Letterbox
Music News