Music Week says my new album is "essential"

Imagine this indie upstart's surprise and delight on the weekend when a friend sent me this photo*.

Yes, that's my artist name sitting pretty right near Billie Eilish's face, with "Exotic Monsters" listed alongside Billie Marten, Counting Crows, Gary Numan, Gruff Rhys, Lambchop, Monster Magnet, Sara Bareilles, Twenty One Pilots and more. Wow.

Only five days til I can share all these "essential" new songs with you…have you got your copy of "Exotic Monsters" yet?

* The rest of the page is blurred to respect the magazine industry – please buy magazines! *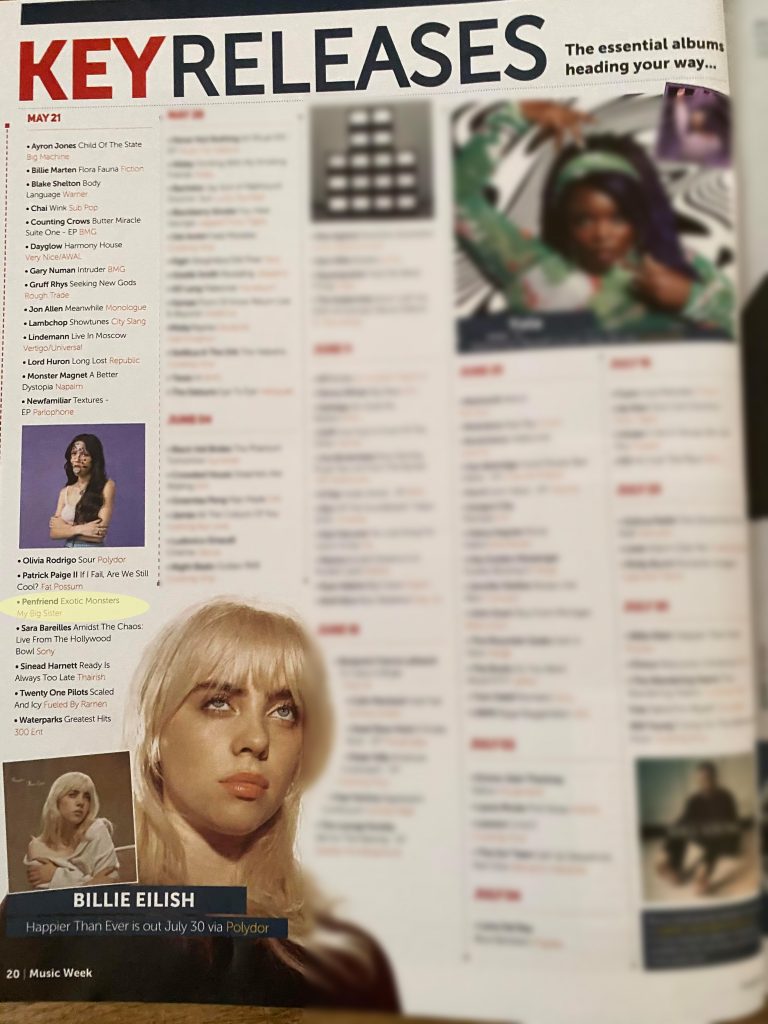 ---
THANK YOU for visiting my website! I'm Laura Kidd, a music producer, songwriter and podcaster based in Bristol, UK. It's great to meet you.
+ Get your copy of my new album "Exotic Monsters" right here.

+ Get two free songs immediately when you sign up for thoughtful letters about art and music.
+ Browse episodes of my music podcast "Attention Engineer" here and subscribe via your favourite podcast platform.
+ You can also follow me around the web, on YouTube, Twitter, Instagram and Facebook.
Have a lovely day xo



Letterbox
Music News