Yes, we made these costumes ourselves…

"Porcupine" by Obey Robots features on our album "One In A Thousand", out 24th February 2023 and available here.
---
The only reviews I care about are from music fans…here are some words on "Porcupine":
"Damned fine. Catchy, driving tune allied to pleasingly daft day-go visuals" – author Ian Rankin
"90s guitar mated with 80s synth to make a 2023 musical gem of a baby. love it." – TheHousePanther
"an absolute hoot!" – Jo
"You Robots know how to party!" – Joe
"Awesome riff, hilarious video, cracking song! Love it!!! " – Gary
"SO FUN! Love this!" – Wendy
"Killer riff, great vocal, and a hugely fun video to go with them. Well played, again. This album is going to be a belter." – Matt
"Pink wafers for the win." – PupGeorge
"That was absolutely bonkers and I love it!" – Vince
"What fabulous nonsense! I will practice dance moves for any live performance you put on – even if I'm not attending" – Shane
"every part of this is utterly delightful!" – Dan
"I am a porcupine!" – Jez

THANK YOU
---
I'd had this video idea in mind for months, and when it came time to make it a reality the timing was perfect.

New Year, new outlook. It was time to throw off the bad bits of 2022 and be as utterly silly as we liked. Who cares?

I'm a porcupine! You're a porcupine!

The song is about defensiveness (particularly on the internet); our seemingly innate urge to throw up our spikes right away to defend ourselves by caricaturing the opposition, magnified by addictive media.

We're told "there's nothing new under the sun"…bring me another song containing the words "erethizontidae" and "hystricidae" accompanied by a video featuring a cardboard robot party in the local village hall and I'll agree with you!
---
PS the last few "I'm a Porcupine" tees are for sale here.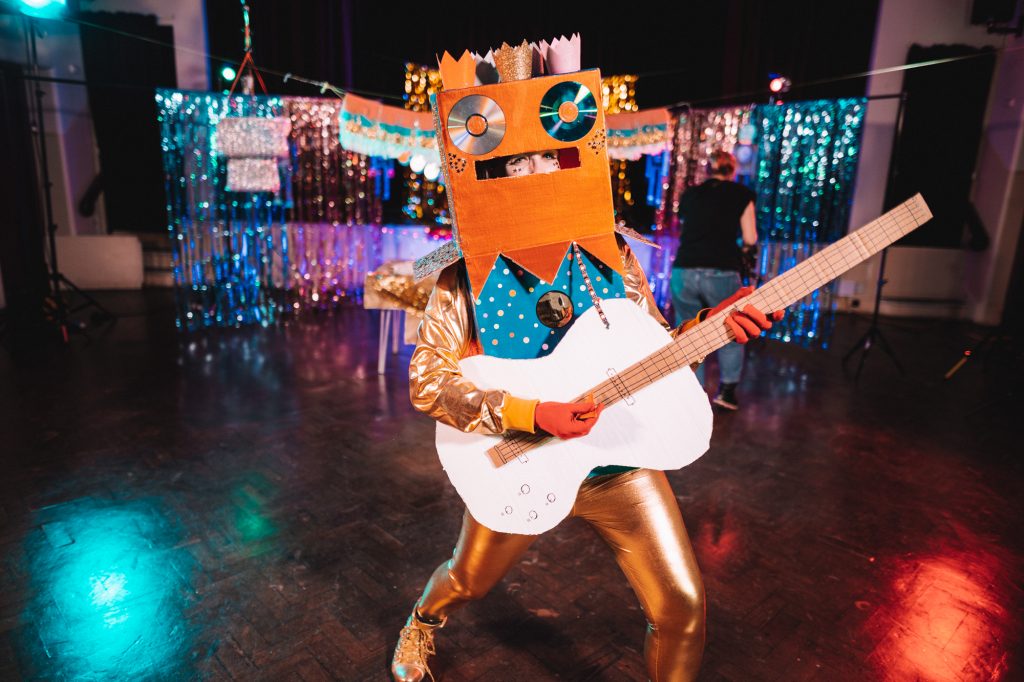 ---
VIDEO CREDITS
Directed and edited by Laura Kidd
DOP – Sarah Smither
Camera and lighting assistant – Miles McDowell
Set photography, porcupine creation and general wonderfulness – Tim Bailey
Costumes by Rat & Laura (obviously!)
Filmed at Shirehampton Public Hall, Bristol

SONG CREDITS
Produced by Laura Kidd in The Launchpad, Bristol.
Mixed by Chris Sheldon at Red Cedar, London, mastered by Katie Tavini at Weird Jungle, Brighton.
All music by Laura Kidd and Rat. Guitars by Rat.
All lyrics, arrangements, vocals, bass and synths by Laura.
Drums by Max Saidi.

Creativity
Letterbox
Releases
Singles