Beware Of Darkness, online gig this Sat + why I'm launching a podcast
Art by @grandfunkrev

This morning I got up early to do yoga in the living room before walking the dogs round the block in the blazing sunshine. On returning home I was overcome with wistfulness and felt compelled to put on George Harrison's "Beware of Darkness". By the end of the first verse I had burst into hot tears.
I don't know what exactly prompted me to find that particular song today; I knew I needed to listen to George, and I knew I needed to head to "All Things Must Pass", then of course "Beware Of Darkness" was just perfect. There's something about certain pieces of music that enable a sort of metaphysical circuit closing, they act as the missing connector between the things I need to feel and the means to feel them by unabashedly sobbing into my overnight oats.
Watch out now, take care
Beware of falling swingers
Dropping all around you
The pain that often mingles
In your fingertips
Beware of darkness
Watch out now, take care
Beware of the thoughts that linger
Winding up inside your head
The hopelessness around you
In the dead of night
Beware of sadness
It can hit you
It can hurt you
Make you sore and what is more
That is not what you are here for
Watch out now, take care
Beware of soft shoe shufflers
Dancing down the sidewalks
As each unconscious sufferer
Wanders aimlessly
Beware of Maya
Watch out now, take care
Beware of greedy leaders
They take you where you should not go
While Weeping Atlas Cedars
They just want to grow, grow and grow
Beware of darkness
Reading the lyrics properly for the first time, I'm struck by how spookily appropriate they are today. Isn't the brain an amazing thing? Thank you brain, and thank you George, for your beautiful songs.
Sitting at my desk now with the sun streaming through the attic window, birds chirping melodiously out the front of the house and perched above me on the roof, I feel lucky…but also a little lost. Life feels a lot more chaotic than it did a week ago, and I'm finding it hard not to let the UK news permeate my protective forcefield at the moment.
I'd love to hear what your go-to songs are for feeling your feelings, whether they're happy or sad (my cheer up tune is "Sexx Laws" by Beck, btw). Let me know in the comments!

ONLINE GIG THIS SATURDAY 4pm (UK time)
The first Penfriend gig ever, hooray! This will be for members of my Correspondent's Club (DigiPal members and upwards), streaming live from 4pm UK (GMT+1) this Saturday 30th May. If you'd like to attend, just pick your tier from the options on this page, and remember you can up- or downgrade your monthly membership at any time.
In May, eligible Correspondents received a bunch of member perks including analogue welcome packs in the post, two free studio recordings, one live recording and a members-only podcast episode plus access to our delightful forum, which has fast become my favourite place to hang out online. We already have our own weekly Spotify playlist, with members taking turns to introduce their favourite songs to the group, and I'm interested to see where this is going.
Please browse free and paid monthly/annual tiers if you're interested, but know that it's a privilege and a delight to send things out to you, paying guest or no. Thank you for making this connection with me.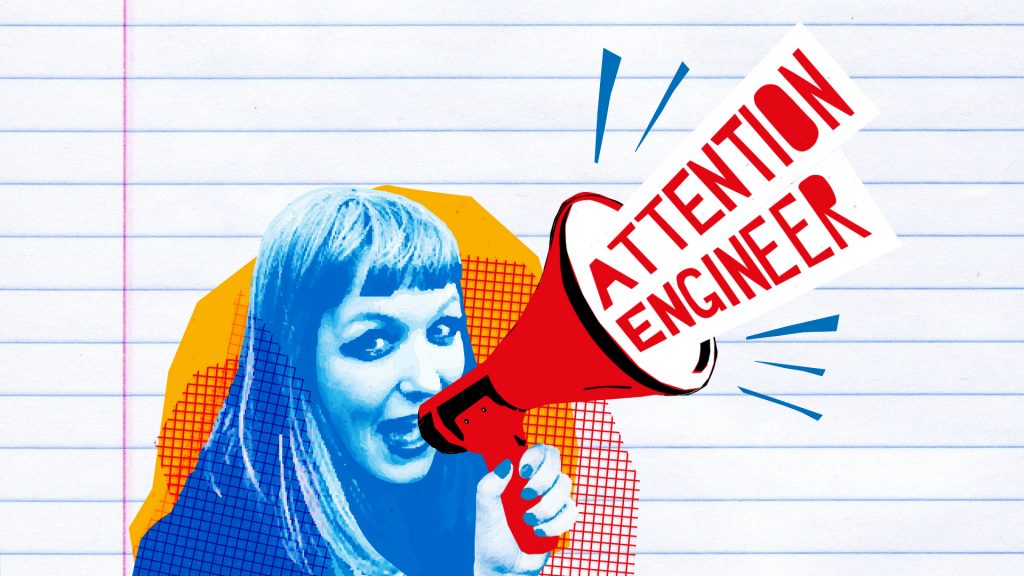 ATTENTION ENGINEER PODCAST – SUBSCRIBE NOW
My weekly podcast series "Attention Engineer" launches next Wednesday 3rd June with a bumper crop of three episodes at once!
Visit this page to listen to the trailer and choose your preferred link to subscribe so the episodes pop up in your preferred podcast listening platform as soon as they're published.
I should be on all the major platforms by now, but please do let me know if I've missed one!
If you're new to podcasts, the main place to go is Apple Podcasts, or you can listen on my blog every week if you prefer.
WHY A PODCAST?
I've been on quite a journey over the past couple of years, exploring my relationship with social media. The internet has undoubtedly helped me find my people, but I needed to step back from this hyperconnected, information-saturated world to protect my own happiness, check in with myself and see if I wanted to keep making music.
The answer was YES, and that checking in process led to the idea for the Penfriend project and The Correspondent's Club. So, how does "Attention Engineer" fit in?
My podcast is an attempt to slow down, go deeper and focus on the things that are most important to me in a thoughtful and mindful way. I've met so many interesting people over my music making years, and opportunities for a proper conversation are very rare, so I wanted to create this space to us all to stop for a while and reflect on why we do what we do, and what it's all for.
My only criterion for asking someone to be a guest is a deep respect and enthusiasm for their work. I'm fascinated by the magic of the creative process, and always intrigued as to how other artists balance things like touring and home life, creative introspection and happiness.
I have the Plato quote "A life which is not examined is not worth living" scribbled on a Post-it note on my wall. As someone who embraces the positive changes that regular quiet reflection has brought to my life in the past two years, this is my contribution towards thoughtfully examining the whys and wherefores of this strange and wonderful thing that connects us all on such a deep emotional level.
BE ON THE PODCAST!
Alongside the artist to artist interviews, I'll be shining a light on YOU – the audience. Without you we would be nothing, truly, so I'm looking for volunteers to answer questions about your musical passions. This will be in recorded audio format (not video), for inclusion in future episodes.
Please email me if you're interested in having your voice included.
BIG LOVE, have a great week.
Laura xxxx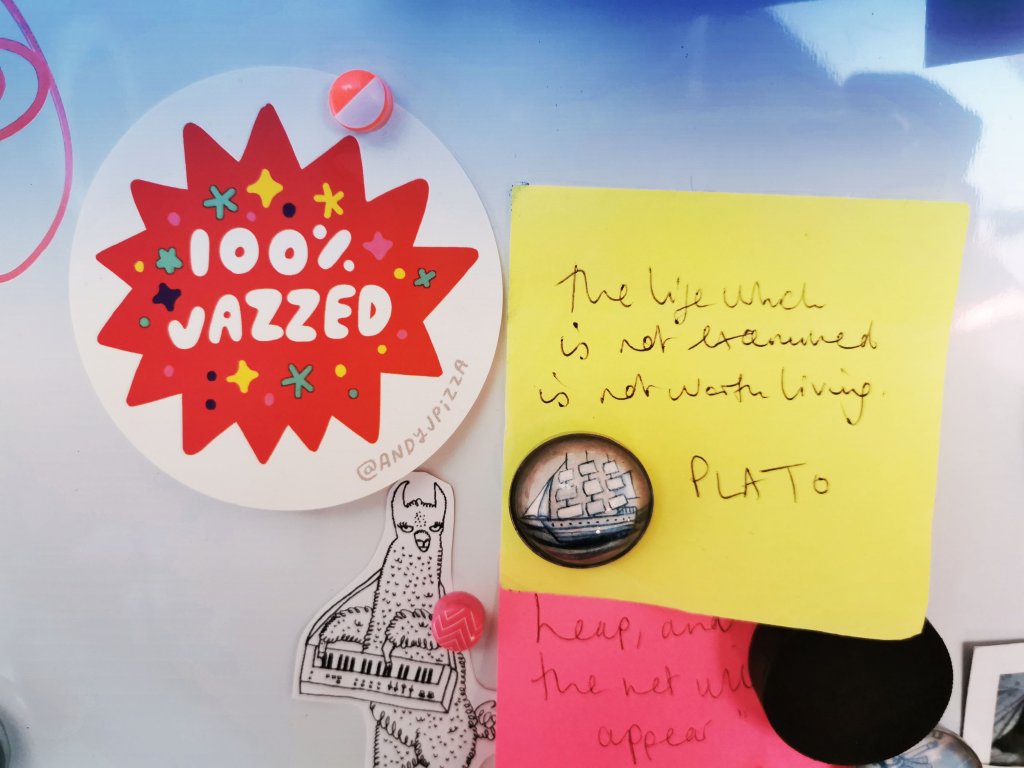 THANK YOU for visiting my website!
+ Get FREE music immediately by joining my mailing list.
+ I send a thoughtful weekly email every week – join The Correspondent's Club on a free or paid tier to receive it.
+ New episodes of my music podcast "Attention Engineer"are released every Wednesday – visit this page to find out more and subscribe via your favourite podcast platform.
+ You can also follow me around the web, on YouTube, Twitter, Instagram and Facebook.
Have a lovely day xo
Creativity
Letterbox
Mindfulness
Music News
Podcast
Process